At Surabaya European School we actively recruit dedicated, professional teachers, both from around the globe and within Indonesia, to provide the best quality education for our students. Our teachers' professionalism and experience is greatly appreciated in the Montessori method in the Early Years, the Cambridge Curriculum and International Primary Curriculum in the Primary School and the Cambridge Curriculum in the Secondary School. Alongside their qualifications and experiences they have the qualities that are needed to fit into a high performing international school. These include enthusiasm, independence, resilience, adaptability and a sense of humour. These characteristics all help to support our students to learn and grow in a caring and supportive community.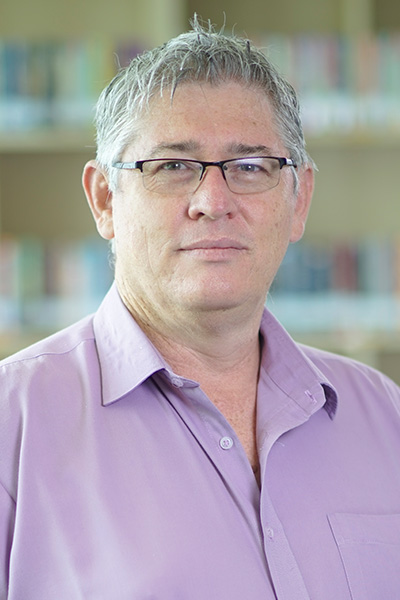 Mr Ken
Science is one of the most relevant subjects in our modern world, whether it's food, new materials and technologies, solving global problems or just having fun. I love sharing my excitement for science with students and have been doing so for the past 25 years, in Africa, Europe and Asia. I am also passionate about finding teachable moments outside of the classroom, sometimes on IAYP trips, SCUBA diving trips or just out on a social setting. Education is a holistic experience incorporating lessons for life alongside knowledge.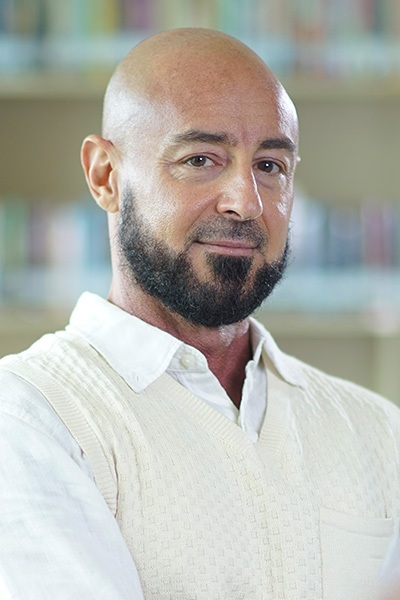 Mr Micheal
I have over 15 years of diverse international teaching experience.  For the past 10 years, I've been teaching in Indonesia, preparing students for the Cambridge exams, SAT, IELTS, World Scholar's Cup, and the Duke of Edinburgh Awards.  I make every effort to act as a mentor and facilitator to foster in each and every student a passion for acquiring knowledge and reading literature, while developing critical thinking skills.   Aside from teaching English Language and Literature, I love sharing my passion for music, swimming, SCUBA diving, fitness, meditation, and martial arts.
Mr Johnny
I have taught Mathematics in the UK for over 9 years in both schools and colleges. I am passionate about my subject and endeavour to spread this enthusiasm to my students. I love the outdoors and am an avid snowboarder and climber, but when indoors my passions lie in music, 3D graphics and technology. I enjoy both learning and teaching and am committed to sharing this passion with the SES community.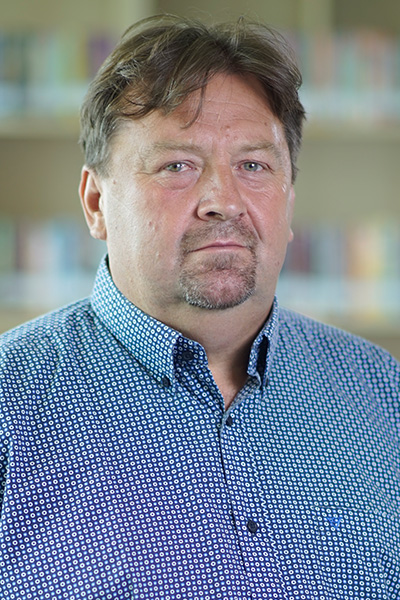 Mr Matthew
Having lived and taught in Africa, the UK and the Caribbean I am excited about inspiring young people to succeed in Indonesia. I believe that every young person has talents and abilities and I will do my best to make sure that everyone can fulfil their potential by being confident, using effective teamwork and showing respect to others.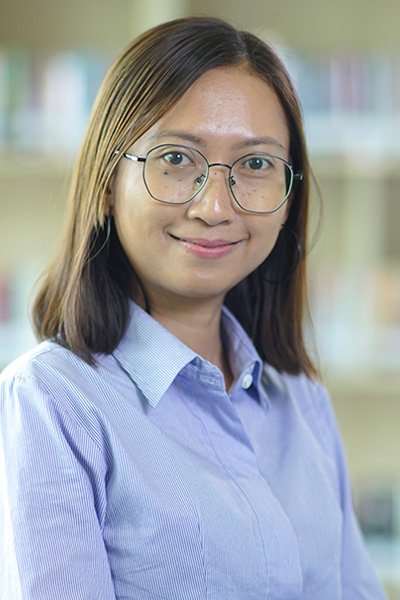 Miss Shovi
This is my 6th year teaching Art and ICT in SES. I am very grateful that I get to follow my passion as part of my job. At school, I not only get the pleasure of sharing my knowledge with the students but also learn from them in turn. My favourite quote that I use to encourage the students is "There are no mistakes in Art", as everything that you create is unique in its own way.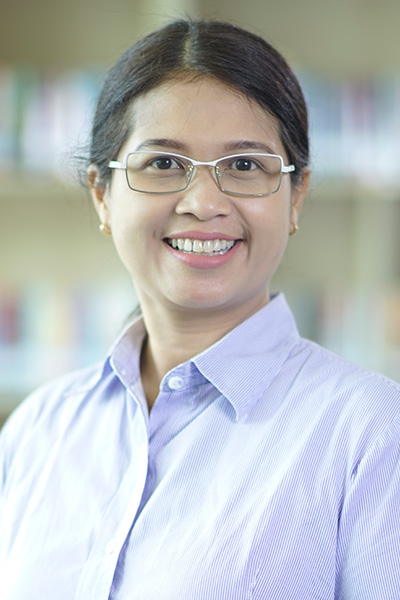 Mrs Lia
I have been in the Montessori world for 20 years and still counting. Being around children from 3 to 5 years old is always rewarding and I am truly blessed to witness their milestones. Each day is always exciting with both the children and I are learning alongside each other. I believe that through a compassionate approach to teaching, all children will have their opportunity to shine. I enjoy singing and admire animals especially dogs and cats.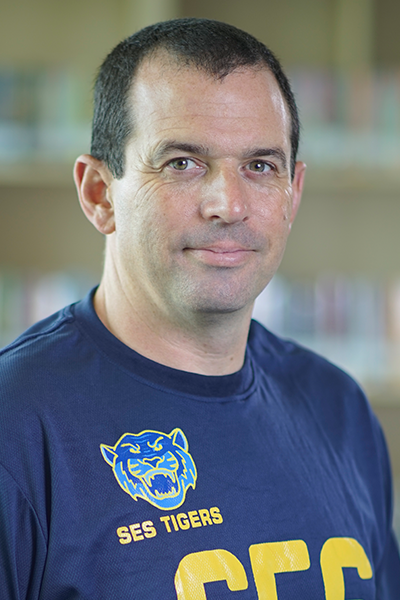 Mr Richard
I am from England which is where I began my teaching career. I am a qualified PE teacher with a passion for all things sport related! I enjoy playing many different sports, am an avid football fan and very much enjoy being active. In England I used to play semi-professional football and county level tennis which is where my passion for sport began. I have been living with my family in Saudi Arabia for the last 9 years where I gave been fortunate enough to add the teaching of activities such as sailing, snorkeling and diving to my skill set and it has been wonderful to provide these opportunities to the students that I have taught.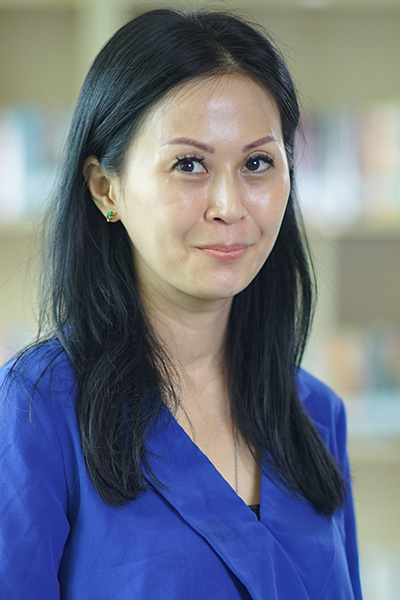 Miss Zhen Zhen
I have taught Chinese for about 15 years in varying age groups, from young children to 60 years olds. I am cheerful, lively, have a hard-working attitude and enjoy new challenges. My style of teaching is with great humour and a sincere attitude. I enjoy teamwork, sharing, and trying out new ideas. I will try my best to find a relaxing, funny, unique and interesting way for all the students to learn and get their best result. I have a good working relationship with students, which is conducive to helping improve themselves.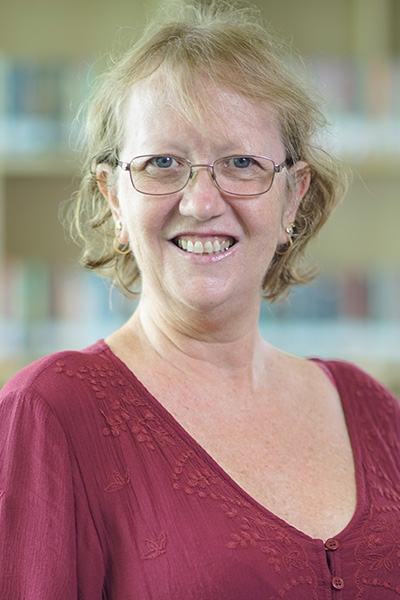 Miss Tracey
I am passionate about learning, and believe that with a growth mindset and some grit, anything can be achieved!  I strive to provide an enjoyable, supportive and above all inclusive environment in which all children learn.  My experience as a teacher has taken me from Scotland to Surabaya with stops in Moscow and Muscat along the way.  My wish is to impart my joy of learning, and to help shape competent and conscientious adults of the future.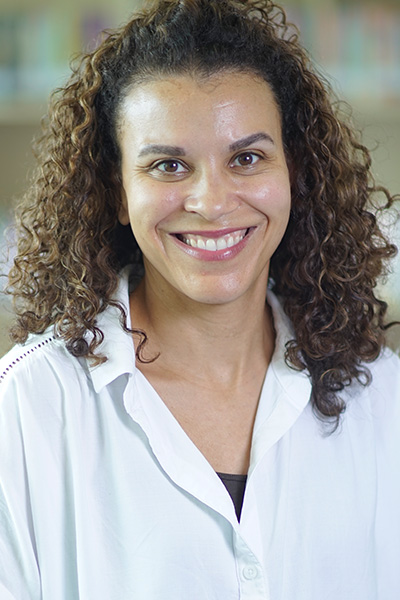 Mrs Wells
Over the past 14 years I have been involved in the education sector in both New Zealand and South Korea. It is my goal to provide the Year 3 children with authentic and enjoyable learning experiences and to develop a classroom culture where everyone feels safe to take risks in their learning and to make mistakes.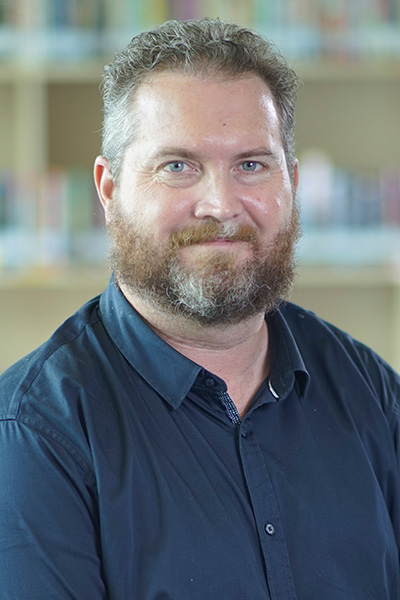 Mr Hamish
I have been involved in the teaching profession for almost twenty years, working in New Zealand and South Korea. I have taught in both primary and secondary school environments and feel very comfortable shifting between the two. I am really excited to be teaching in a range of subject areas in primary and lower secondary at SES. I am passionate about education and my goal is to instil in students the same love of learning and curiosity about the world that I continue to have to this day.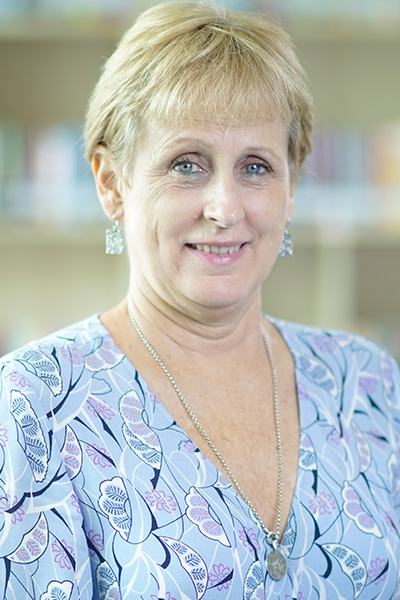 Miss Liza
I have enjoyed the rewards and challenges of teaching in an international setting for the last 25 years. With a true focus on learning, I aim to provide the Year 4 children in my care with learning experiences that are relevant, appropriate, enjoyable and memorable. I am committed to sharing my passion for all aspects of learning with the whole school community here at SES.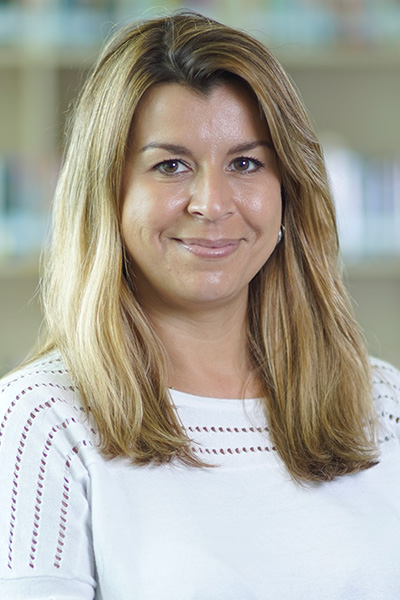 Miss Mina
I have worked within the education sector for 16 years, 7 of which have been teaching at primary level in international schools. Making learning fun and meaningful for the children is my goal, I aim to foster a classroom environment that promotes both independent and collaborative learning, where children feel supported and safe to be themselves, to take risks, think creatively and rise to the challenges that are presented to them. One of the things I love about teaching is that two days are ever quite the same!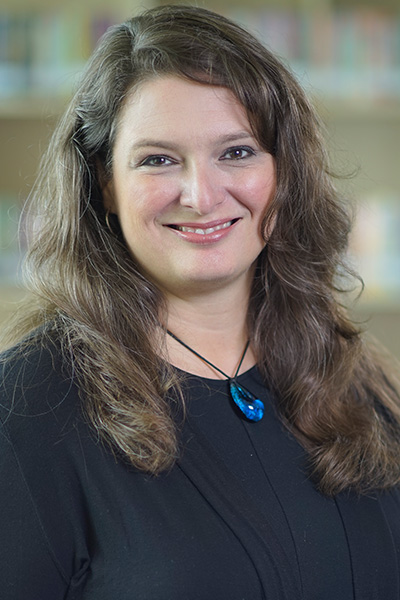 Mrs Taylor
In 2000, I began my career as an educator and since that time, I have enjoyed roles as a reading specialist and a teacher for first, fourth, fifth and sixth grades. In 2015, I became the Year 6 teacher at Surabaya European School. I hope to inspire students to reach their full potential in life, as kind and considerate people who love learning. It still excites me to watch children learn and grow in the school setting.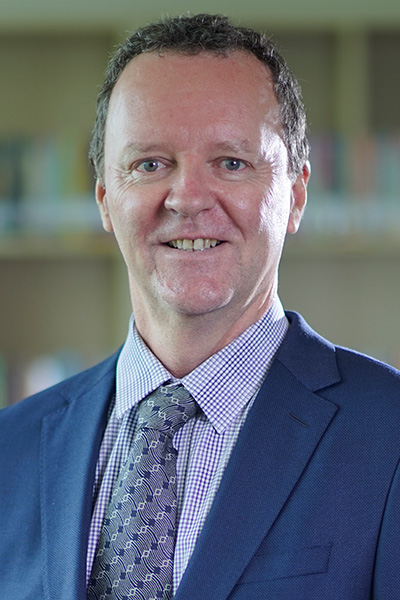 Mr Paul
For the last 23 years, I have been helping children to learn in national and international settings. The experiences I have had, the professional learning I have gained, the challenges I have faced and the knowledge, skills and understanding I have developed have all helped to shape me and lead me to the Principal position here at Surabaya European School.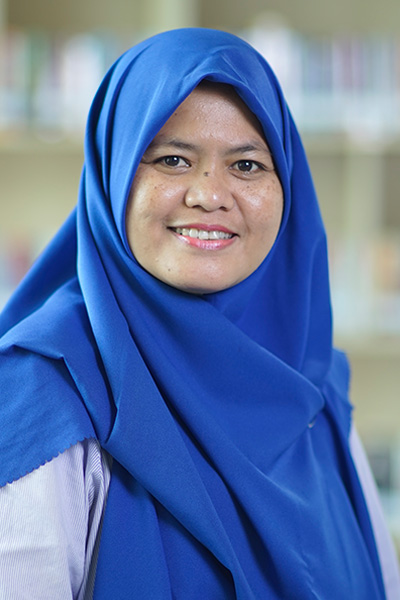 Mrs Esa
I've been teaching for more than 8 years now in SES and I really love it. Teaching is for me much more than a profession: it's a passion. I always have a great time with my students and try to make my lessons as varied, dynamic and interesting as possible. What I like most about teaching is trying to pass on my love of the French language and the numerous cultural treasures that can be found throughout the French-speaking world.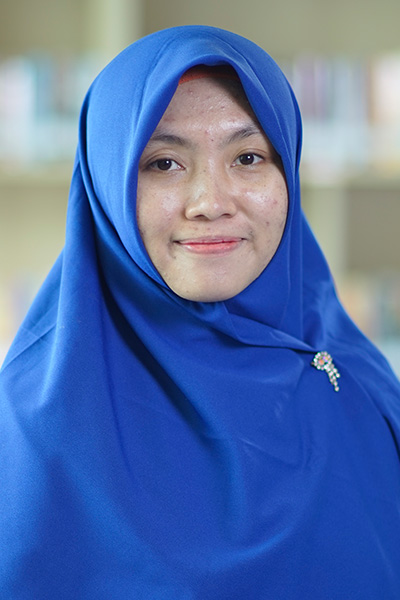 Mrs Lita
BIPA learning is an Indonesian language learning program specifically designed to provide language learning services for foreign students. In BIPA learning, teaching materials and learning strategies are specifically designed according to the learning needs of foreign students. BIPA students are students as speakers of other languages who have diverse cultural backgrounds and learning goals. Cultural diversity and learning objectives of BIPA students have implications for the difficulty in choosing appropriate materials and strategies for implementing BIPA learning. The suitability of the choice of materials and strategies to the needs of BIPA students can motivate students and improve learning effectiveness. Therefore, I have tried to encourage the students to be more familiar with the Indonesian language and culture. The best way to learn Indonesian culture and language is through real experience. Indonesia has an extraordinary wealth of culture, history, and diversity. This can be a unique attraction for students to be more motivated to learn Indonesian. The students will learn four the four modes of language; listening, reading, writing, and speaking. In BIPA lessons, we use the direct method and grammar-translation method. The direct method is used to explain the vocabulary while the grammar-translation method is used to explain the grammar. We hope that SES students enjoy learning Indonesian, and that they are able to implement the language in real life.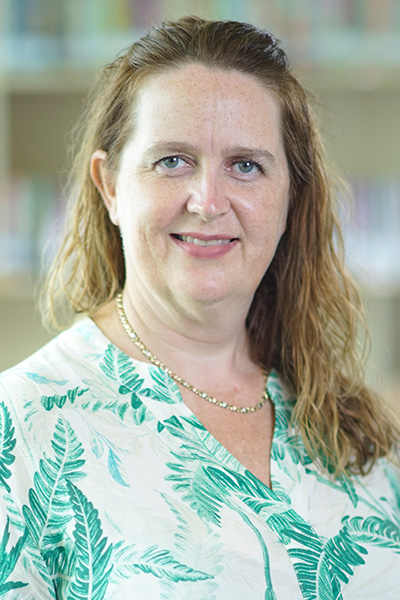 Miss Kathryn
I have taught in a number of schools in the UK and internationally for over 20 years. I am passionate about teaching and learning and provide lessons in Year 2 that are engaging, interesting, build on previous learning and have an appropriate level of challenge. I believe that children learn best when they are happy, feel safe and feel confident to learn and make mistakes. I aim to provide a classroom environment that fosters these beliefs where the children have the opportunity to achieve their full potential.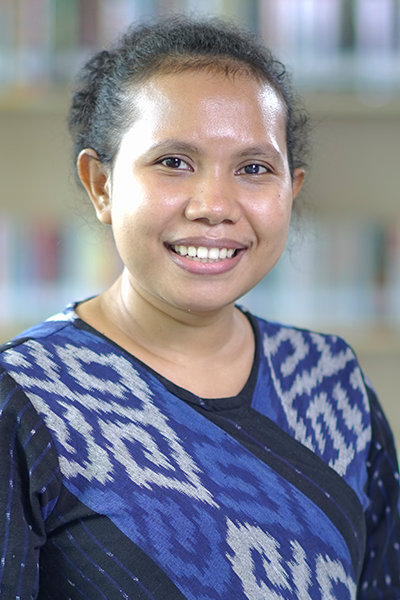 Miss Maria
As an Indonesian teacher, I believe that every student has different abilities. The purpose of learning Indonesian is that students have the ability to speak Indonesian in the correct and proper manner and can live the language and the literature of Indonesia in accordance with the situation and purpose of the language. In addition, learning Indonesian helps students get to know themselves, their culture and the culture of others, express ideas and feelings and participate in the society that uses the language. A good learning environment encourages the implementation of Indonesian lessons at SES. We hope that our SES students are proud and appreciate Indonesian as the state and unifying language of the Indonesian people and that students are able to use Indonesian to improve intellectual abilities, as well as emotional and social maturity.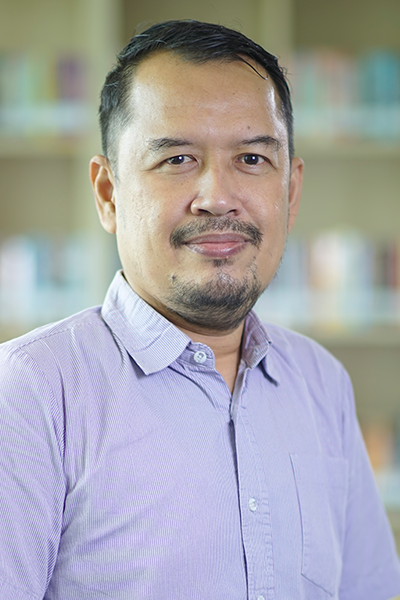 Mr Acep
For over 15 years, I have taught science and humanities. I have spent most of my time in public and private schools in Jakarta. My course emphasizes student-centered and active learning. I share my curiosity and enthusiasm for learning with the students, plan a variety of activities, and strive to make the class enjoyable and memorable for the students. I'm hoping that my spirit and passion will help students enjoy their studies with me.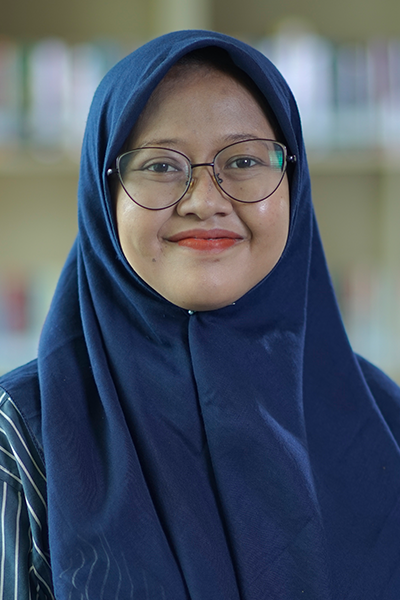 Miss Chesa
Hello, I'm Chesa. I am a graduate of the Master's Program majoring in National Resilience, UGM. I have an interest in education. I am active in social activities for women's empowerment and child protection in Indonesia. At SES I dedicate myself to Pancasila and Civics Education (PPKn) subjects, teaching in both the Primary and Secondary levels. PPKn teaches students  about the history of the formation of the Indonesian state, Indonesian institutions, and the development of the character of students. PPKn is not only about theory, I pack it with various interesting methods such as word search puzzles, class debates, and ice-breaking activities.