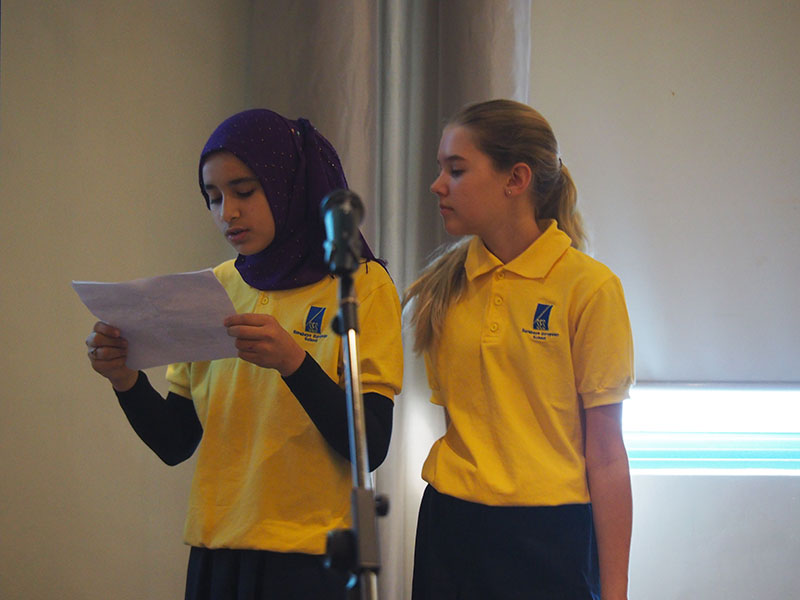 The theme of the Year 9 assembly was "How to cook a healthy balanced meal".
It was chosen by the girls because they were concerned that the boys didn't know how to cook and that they needed to learn some basic cooking skills before they left home and went off to University.
Sodaba, Beatrice and Wenny came up with a recipe for the boys, and together with Nihaal, Nicholas and Zhe Hao, the boys and girls both cooked a vegetarian pasta dish.
This was filmed and edited by Patrick and Maximus.
The room was filled with laughter as blindfolded teachers undertook a taste test to decide who would win the best dish.
A link to the video is posted below.
https://drive.google.com/open?id=1eGKY5OMt8WPoELESmHwy5YmN-EhPvrYO