Our small size allows us to develop strong relationships between all our students and our families. Here is what some of our parents and alumni have to say about their experience with us…..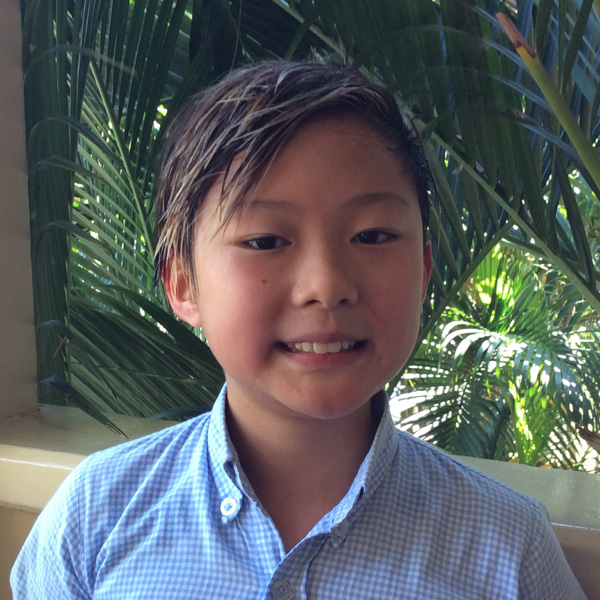 Noah
I just wanted to say thank you to everyone at SES for accompanying and traversing with me during my 8 years at SES. Thanks to SES, I can finally fluently speak Bahasa Indonesia, and that is one of the many things I learnt at SES. My three favourite things about SES were being able to join the Spelling Bee, using the Science lab (especially mixing chemicals for Chemistry) and making lifelong friends that I will never forget. If I could stay, I would, but I can't. Although this is the end, I'll always remember my friends. As Winnie the Pooh once said," How lucky I am to have something that makes saying goodbye so hard." Well, I must have something truly special if it's this hard to leave. I wish everyone a bright future at SES!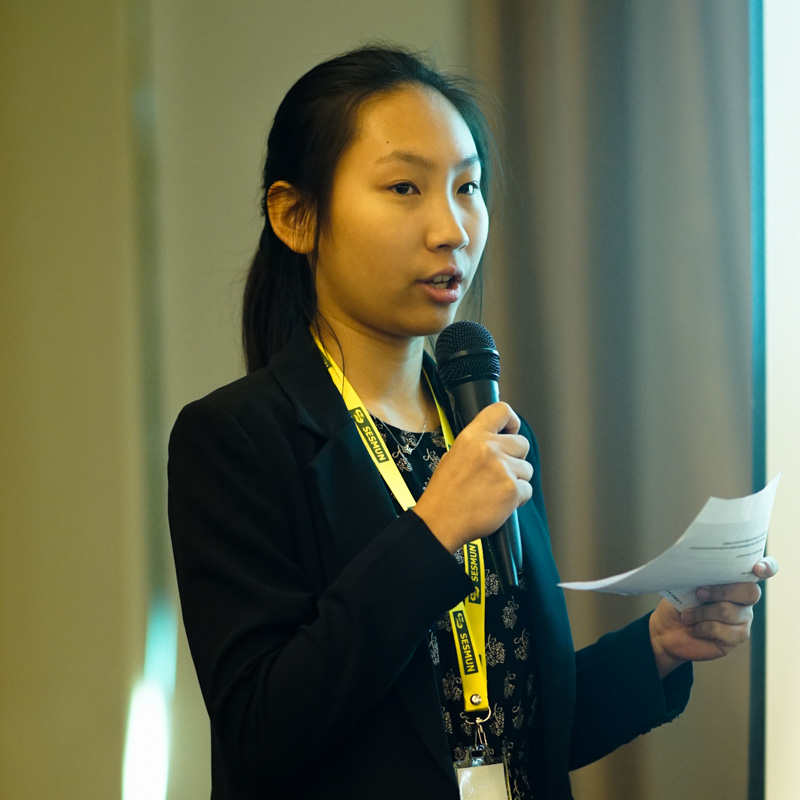 Min Seo Kim (Judy)
I am very honoured that I was part of Surabaya European School. It is such a welcoming and friendly community that helped me and my family to feel comfortable in the environment without much difficulty. In the four years at SES, I was taught valuable qualities I will need in my future in order to improve myself as a person and achieve greater goals, which are respecting others and being committed to my responsibilities. I was privileged to have the teachers I had, who have supported me throughout every path I took and helped me learn the qualities. They were as passionate as I was, or sometimes even more than I was, in achieving the greater. I am very thankful that they helped us focus on extracurricular activities apart from the academic studies, such as IAYP and MUN.
I would like to thank Mrs Tehmine as well, for warmly welcoming me to the SES community, and teaching me that respect is one of the most important quality you need as a person. I cannot forget my classmates, who supported me through success and failure, and whom I built so much bond with.
Surabaya European School has taught and made the person I am today, which I will continuously appreciate. I could not have wished for a better school, teachers, friends and the community itself.
Thank you Surabaya European School.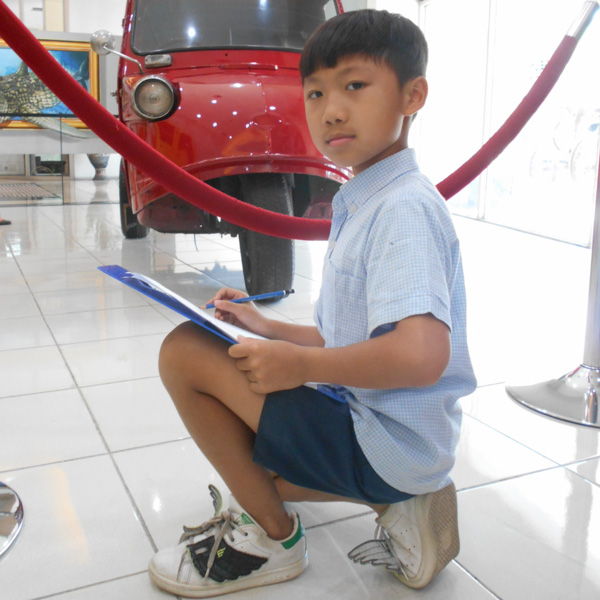 Sam
Life at Surabaya European School is awesome. SES was my first school ever, I joined in Montessori when I was three. In my six years at SES I have made lots of new friends. Some have come and gone but I know that when I leave to go to Australia my soul will always stay here. I have joined lots of sports and knowledge competitions, like Spelling Bees and Swimming Carnivals. With the help of my teachers and assistants I have matured a lot, become more knowledgeable and even grown taller. I will miss SES but I know that my time at SES has helped me to prepare me for the next chapter. I am looking forward to moving to Australia and to meeting new friends to share my riddles with, but I will miss and keep in touch with all my friends at SES: some of us have been together since Montessori so it will be sad to leave them behind. I hope we meet again to share new memories and riddles.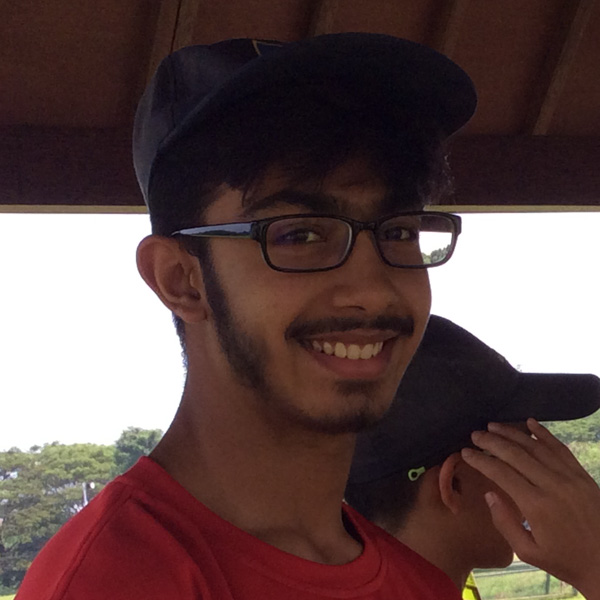 Faizan
SES is a great school to attend as it has a very beneficial education system and I think it really aided me in developing very important life skills such as responsibility and integrity. The extracurricular activities offered give students a stepping stone to achieving higher success in the future and become more mature and independent young adults. This school has taught me numerous values that are so important to apply on a daily basis, in order to lead a satisfactory life. SES has made me who I am today and this will only make me a stronger person and student tomorrow.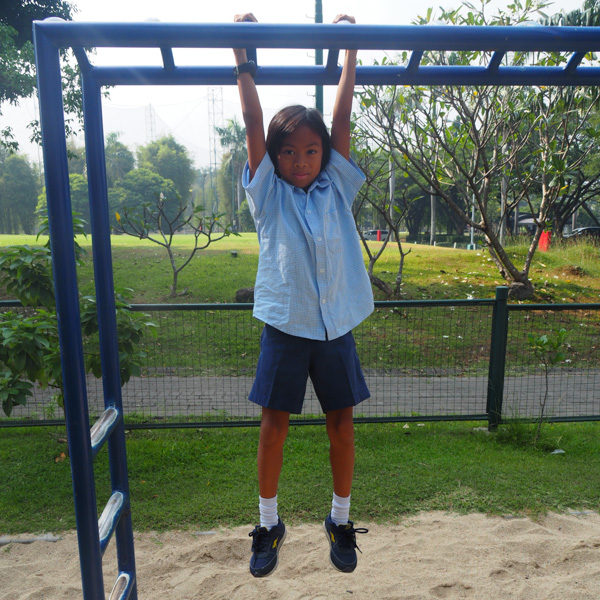 Zian
SES was a fun place to learn at. I made a lot of new friends. In my 2 years at SES I have learnt a lot since I first came here. They have added a new Swim Team called the Aqua Tigers. I have joined the team and I enjoyed competing in events like the SIS Friendly Swim Meet. I even have competed in the SES Biathlon. I want to thank my teachers who have supported me through Year 4 to Year 5. SES was a really enjoyable place to be and I think any child would love to join SES.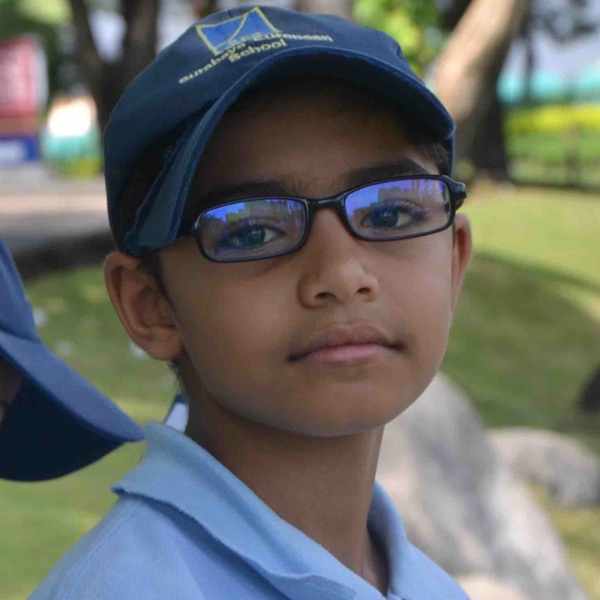 Ahyan
My two years at Surabaya European School have been fun. I have enjoyed hanging out with my friends, playing games and learning with them. Sometimes we have made silly mistakes that have helped us to learn. I will always remember Chanelle and her capital letters. First of all I didn't want to be on the Student Council but then everyone voted for me then I changed my mind. I was very proud. In the Student Council we then had a chance to discuss lots of things to do to make the school even better. The best thing we organised was the Movie Night. SES has been my school family and I will keep it in my heart always. I have helped my friends when things were difficult for them. Mr Mike, our PE teacher is really athletic and like with Mrs Isabelle and Mrs Cecile PE has always been fun. The best thing learning in Years 3 and 4 has been Science, and especially Biology, learning about the brain and other organs in the human body. I will miss my friends a lot. When Chanelle made the video my friends all showed real emotion. I hope we stay friends and that I find such good friends again in my new school. Thank you to everyone at SES.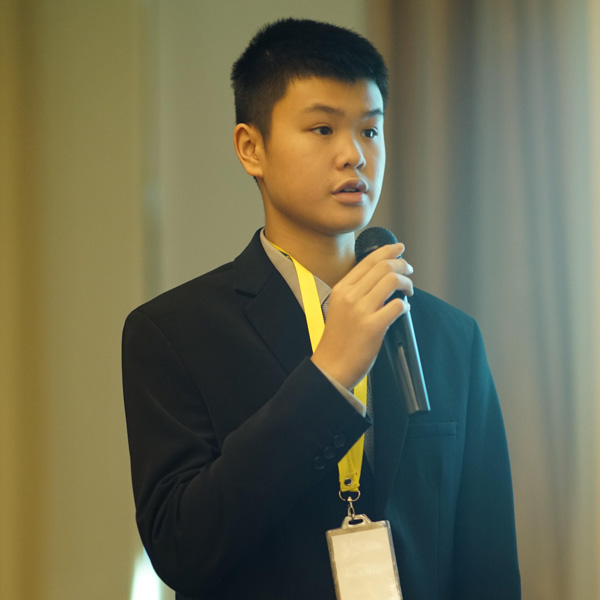 Reagan
Surabaya European School is a not just an ordinary school, it is a school that bases itself upon self-integrity and support for all the children that are learning. From day one I always knew Surabaya European School would always be my home, Mrs. Tehmine showed me what it truly meant to be a student in SES from day one. I was taught compassion and respect, and those traits have molded me into the person that I strive to be every single day. SES has built my character to help me excel in the modern day era, they display top of the line academic resources to propel their students into their dream jobs and dream schools. In my opinion what truly pops up to me about SES is the teachers, Never have I have ever seen teachers more passionate than the teachers in SES. They have taught me how to excel in my studies while also showing me how to have fun while studying, not to mention how much care and wisdom they teach you after classes.
Without SES, I would have never become the person that I am today. Regardless of me leaving I shall always continue to bring all the traits that SES has taught me into another chapter of my life and for that I would just like to say thank you to SES.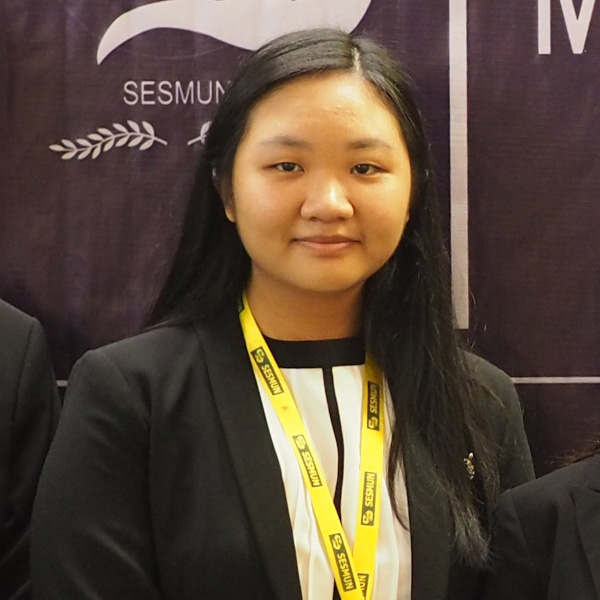 Tammia
I am extremely honoured to have been a part of the Surabaya European School community because I truly felt at home, knowing I was in good hands. I started at SES when I was only 3 and am grateful to have grown up in such a friendly environment that was filled with well-behaved students who set great examples for the young ones. To be honest, I'd never thought that I would graduate so soon, but I'm still glad that I've gone through so much and made so many great people who have become such close friends.
I'd like to say thank you to my classmates, who have been with me through thick and thin and have helped me try to my hardest at school when I was on the brink of giving up. SES has allowed my classmates and I to form such a strong bond that we now consider each other as "family".
I would also like to thank Mrs. Tehmine for teaching me throughout the years and for helping me to better myself. She has given my friends and I so much and I appreciate everything she has done.
Surabaya European School will always be a part of my heart as my second home. I have spent 13 amazing years in a school I wish I could've stayed in. Alas, I have already graduated and must move on.
Thank you Surabaya European School for having me.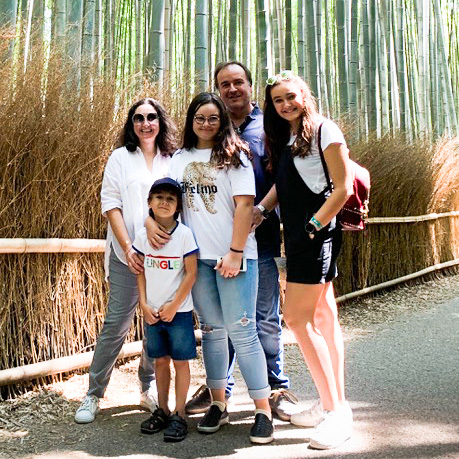 The Catrola Family
When we first arrived in Indonesia our 3 children, 3, 10 and 12 years old, did not speak English and it was their first time moving away from their home country, family and friends. We were all very excited and somewhat anxious about all the new things to discover and experience.
The school community and everyone in it make Surabaya European School a truly happy place, the starting point for our first "overseas adventure" . The friendly and family environment that we found was a fantastic help to get the kids comfortable and all the family ready to enjoy the experience of being overseas.
We have really enjoyed being part of the Surabaya European School family and highly recommend it to anyone looking for a great school.
Kind Regards,
Jorge & Cristina Catrola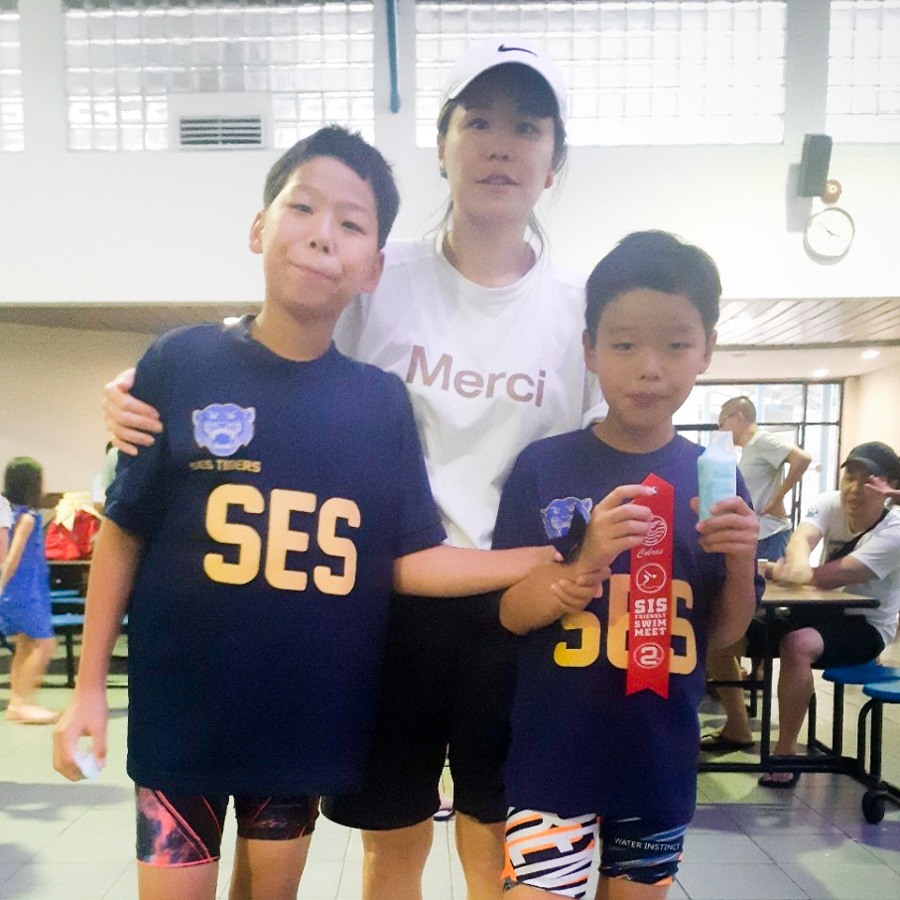 The Kim Family
We are highly grateful to have the chance to be one of families at Surabaya European School for more than a year. Jeremy and Leo have experienced new and challenging one there and developed themselves from teachers and friends.
They cannot forget the moment there and hope to have another chance to meet their friends again in this small world.
Once again, I want to express my gratitute toward all of you at Surabaya European School.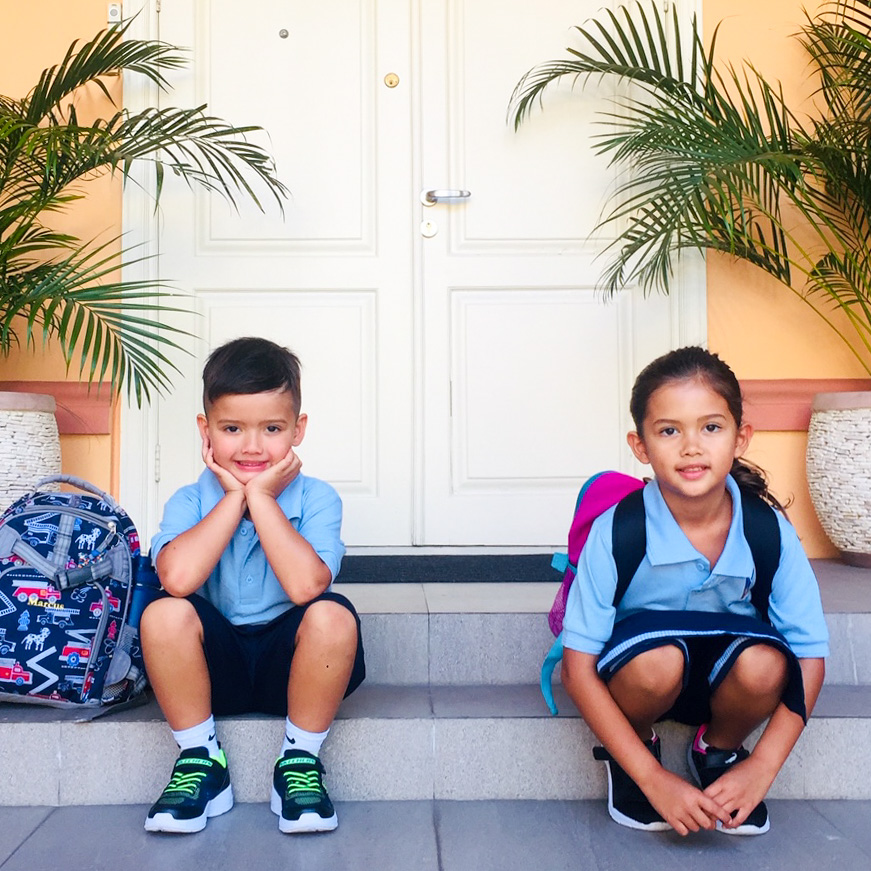 The Nolten Family
Our family wholeheartedly endorses SES.  Our children, who were five and seven, were welcomed into the SES community with open arms, were challenged in class, and were taught the value of self-discipline and respect for others.  We were in Surabaya for diplomatic service so didn't stay long, but in that short time, my wife and I enjoyed getting to know the teachers and administrators at SES.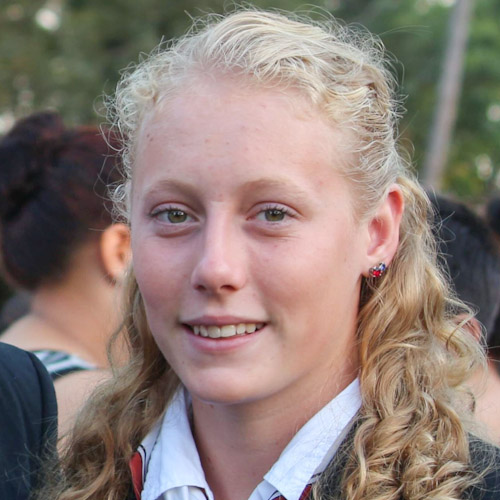 Shannon
After completing year 10 at SES in 2013, I moved to Darwin, Northern Territory, Australia, where I have recently completed year 12 at Darwin High School. In the past 2 years Darwin High School (DHS) has moved through the process from being a government run school to now being the leading independent public school in the Territory. My senior education was completed using the Australian Curriculum, resulting in the NTCET (Northern Territory Certificate of Education and Training) along with an ATAR score for university entrance.
I believe my early and middle years education at SES set me up for success in the final years of high school, as the classes were small and the curriculum combined with excellent teachers ensured no-one slipped through the gaps. I graduated SES and completed my IGCSE's with A's in ICT, English Literature, First Language English, Mandarin Chinese, Mathematics and Coordinated Sciences Double Award as well as an A* in Geography.
Transitioning from the British education system that is run by SES to the Australian public education system was both difficult and easy in different ways. I struggled a little with the sheer number of students and the lack of extra help and attention from teachers, as DHS has 1200 students in years 10, 11 and 12. However, I found very quickly that I was quite well off in terms of subject knowledge and understanding, especially in Maths, as we had already covered some of the Australian year 12 curriculum prior to the end of year 10 at SES. Having studied Mandarin five times per week at SES, along with many years of speaking Indonesian at the local swimming club, enabled me to study both year 11 Indonesian and Chinese continuers courses during year 10 at DHS. I completed both final year (Stage 2) subjects while still in year 11 and was very fortunate to be able to complete my work experience with the Indonesian Embassy in Darwin. (Thank you SES for offering Mandarin as a second language!)
At Darwin High School I was able to continue the community service work we were introduced to at SES through assisting swimming coaches on Saturday mornings and regular orphanage work. At DHS I volunteered to assist with Anzac Day ceremonies, Bombing of Darwin ceremonies, and guiding special visitors through our school. At the end of 2014 I was awarded the Royal Australian Regiment Award for civic duty and representation at commemorative events.
In addition, I participated in several different sports through Darwin High and joined the Darwin Swimming Club. I completed my training to be a registered Bronze license swim coach and have been coaching juniors at Darwin Swim Club for 2 years. After moving to Australia, I became involved in open water swimming and in 2015 I placed 10th in the 17-18 year old female 5km swim at the Australian Open Water Championships. At the end of 2015, I competed as a swimmer for the Northern Territory in the Pacific School Games, which were held in Adelaide. I was delighted to be selected as Captain of both the NT swim team of 45 swimmers and the whole Northern Territory team of around 200 athletes in over 6 sports. At the end of 2015, I was awarded the Australian Olympic committee Pierre De Coubertin Award for displaying the Olympic ideals of fair play and sportsmanship at Darwin High.
What does the future now hold for me? . . . I have been accepted into Australian National University (ANU) in Canberra to study a Bachelor of Languages (Mandarin and Indonesian). I was also offered courses at University of Queensland and Charles Darwin University. I am going to take a gap year and work and at this stage I will probably go to ANU starting 2017.
Lastly, a special thank you to all those at SES who helped me get such a great start in life.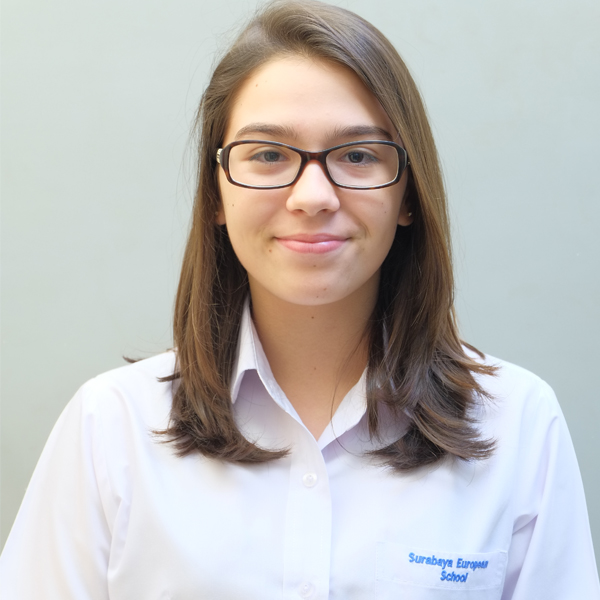 Catarina
SES has been my home for 10 years. I struggled to move abroad when i was just 5, not being to speak english, coming to Indonesia and having the privilege to study at such a loving school like SES has made me who i am today. Now here I am, so grateful, for what the teachers have done, and so thankful for the amazing journey I had with my friends. Watching myself grow and evolve, I couldn't have made it this far without this school. A variety of subjects, extra curricular's and the Duke of Edinburgh Award have helped me step out of my comfort zone and taught me a lot about life experiences. In my opinion, the teaching is very hands-on yet there is still that feeling of enjoyment as the school creates a very adaptable environment.Since the start of my journey in early 2006 I have not only seen myself grow, but also this school. I remember being in montessori like it was just yesterday, but here I am now coming to the end of my IGCSE's and it's safe to say I couldn't have done it without SES.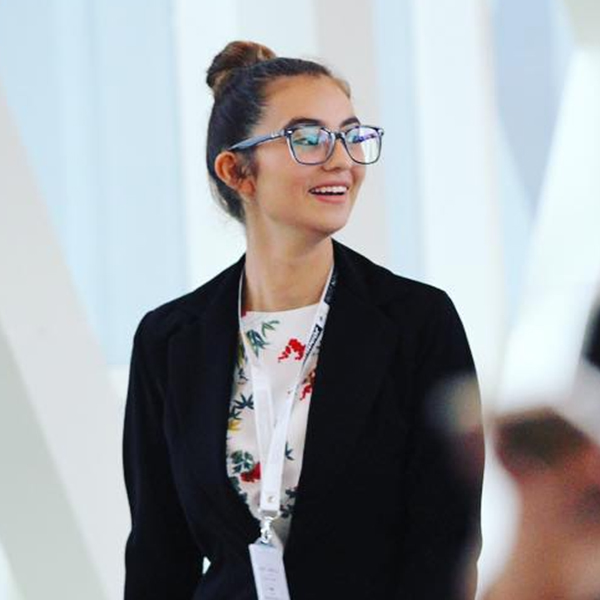 Sabrina
Surabaya European School has impacted my life in a way that I cannot explain but I am a better person because of it, and for that I am eternally grateful. SES has not only made me the person I am today but has molded me to continue on with my life as a strong independent individual. Up until now, I enrolled in SES every year which makes for about 13 years! However, all this time I never solely thought of SES as just a school but as a family and I am grateful for that because SES taught me the art of compassion towards others. As SES is a very small school but we are very diverse which gave me the opportunity to meet all walks of life, and so when I meet new people I always think of the lessons SES taught me. SES has boosted my confidence to a whole new level, growing up I was a very shy child but through the years in SES, I was taught to never shy away from new activities and embrace who I really am.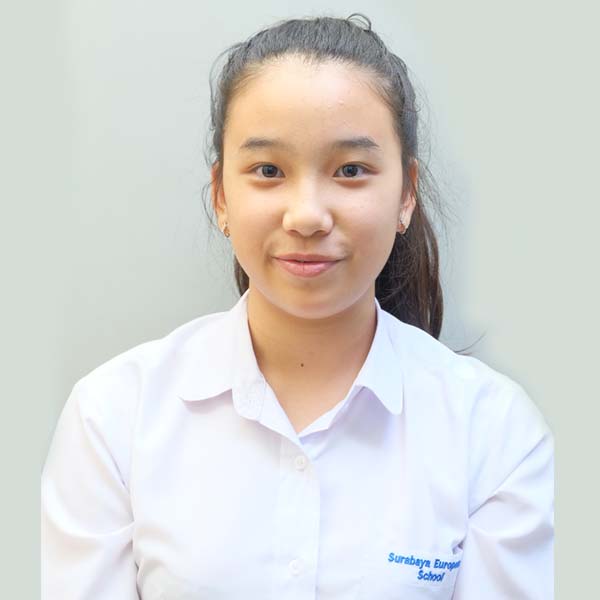 Shellsa
Dear SES,
Thank you. The teaching, in my opinion, is the best that anyone can ever hope for. From the teachers, to the assistants, to the students, there is a family atmosphere that is perfect for nurturing academic ability. Every teacher strives to bring the best out of each and every student. During my time working on my IGCSEs they were able to make my lessons enjoyable and challenging. Surabaya European School provides an environment in which students are able to reach their full potential. As well of this, I felt constantly challenged to push myself to exceed what is expected. Many friends have been made as well as the knowledge. I have no doubt that the person I become is due to my time spent here and that the last three years have been the best of my life.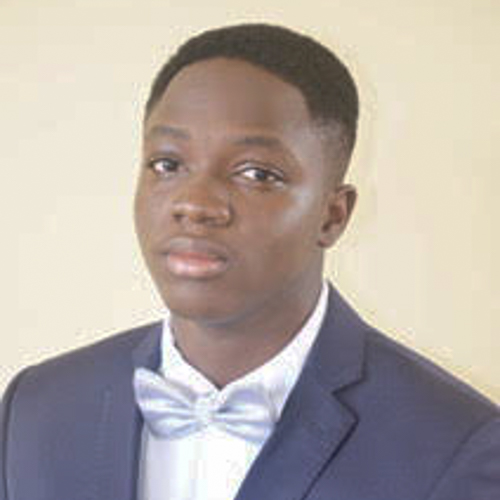 David
Something I would like to say about my former school, SES, is that it brought much more to me than I expected it would have. I was immensely surprised by the welcoming atmosphere that was present the first day I entered the school! Which was in fact, just a visit. In one sentence, I would like to say I simply adored the school and admired the work and the efforts teachers put together, not only to get as to achieve good grades but also to interact with us in a more open and cozy manner. For future students, I'd like to say come to SES and forget about speculations as they are just speculations, you'll feel better than expected!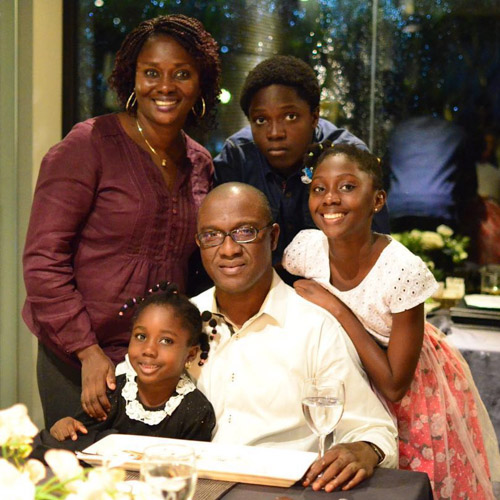 The Djako Family
David as a Y10 and then Y11 has been able to better identify his strengths and future career paths when he joined SES in 2015. He has learned to work hard towards achieving his goals with strong support from great teachers and Management of SES. He has learned skills to help him study better and gain confidence. He has also developed leadership skills and today he is now in a good IB program and he is being successful due to the strong foundation he got from SES. This is a great school for our children Mariane, Marie Esther and we want to always remain part of it!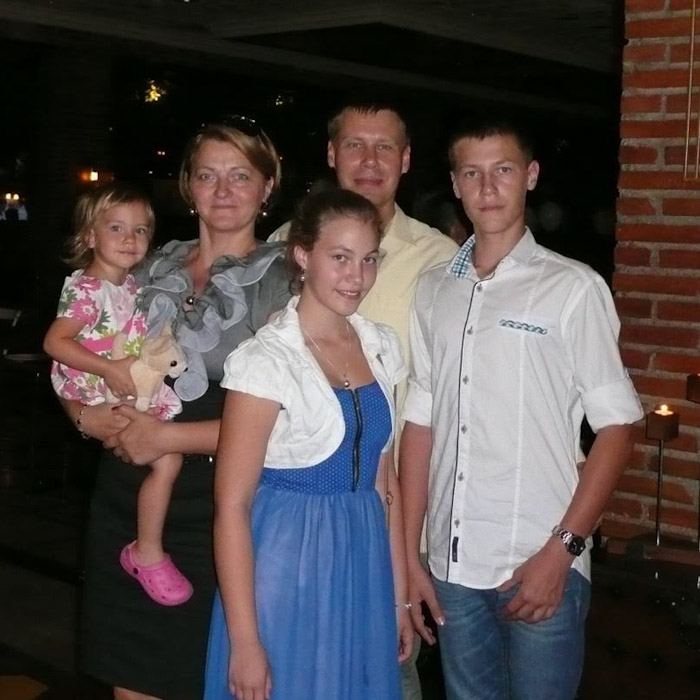 The Bartnicki Family
Both of our teenagers, Monika and Pawel, joined SES in the years 2012-2015. They came there as an 11 year old girl and a 13 year old boy. Their English was not so fluent at the start and it was their first exposure to an International School. They experienced a warm welcome and got inducted very fast into the school society. The efforts of the teachers and their attentiveness towards the struggle that our children had to go through, was tremendous. All of it paid back, Monika and Pawel caught up relatively fast and felt comfortable going to school and spending time there. SES is not a big school and it makes children feel safe and taken care of. The combination of Cambridge Program with social responsibility activities develops children as a sensitive person that takes care of the others; is able to work in a group; can manage project and is ready to go for challenging tasks. A set of additional school activities, with attention towards physical exercising, shows children the way of healthy living. Dialogue with parents, as we experienced, is well balanced with one aim: child development. Set rules are clear, sometimes too strict but it is all about growth of children as a mature and responsible person. We are happy about the choice of the school and progress made by our children there. We recommend the school, especially as a landing spot for children you want to be taught according to the British Curriculum.
Maciej and Beata Bartnicki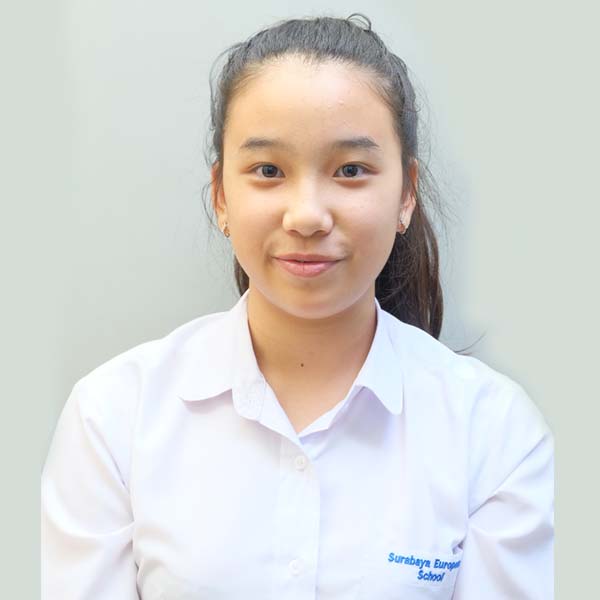 Shellsa
Dear SES,
Thank you. The teaching, in my opinion, is the best that anyone can ever hope for. From the teachers, to the assistants, to the students, there is a family atmosphere that is perfect for nurturing academic ability. Every teacher strives to bring the best out of each and every student. During my time working on my IGCSEs they were able to make my lessons enjoyable and challenging. Surabaya European School provides an environment in which students are able to reach their full potential. As well of this, I felt constantly challenged to push myself to exceed what is expected. Many friends have been made as well as the knowledge. I have no doubt that the person I become is due to my time spent here and that the last three years have been the best of my life.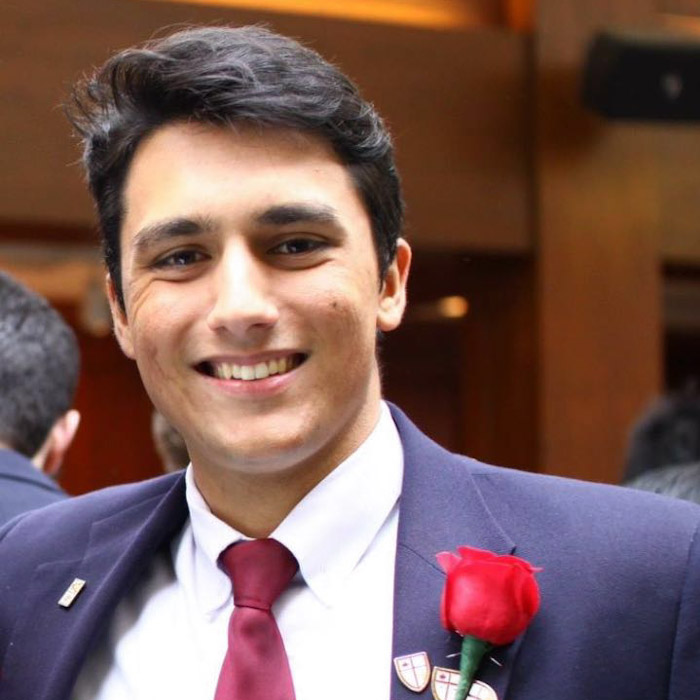 Yassin
When I left SES at the end of my IGCSEs, I went off to Canada and attended St. Georges school in Vancouver. Although I was in a class of four when in SES, I did not go into shock entering a class of over 30 students and a total of 162 in my grade. I believe that SES equipped me with tolerance, social skills and perseverance. The one on one connections with the teachers built strong relationships and advanced learning. I did APs and managed to make it for the swimming, water polo and varsity rowing teams.
I am now studying Chemistry at McGill University.