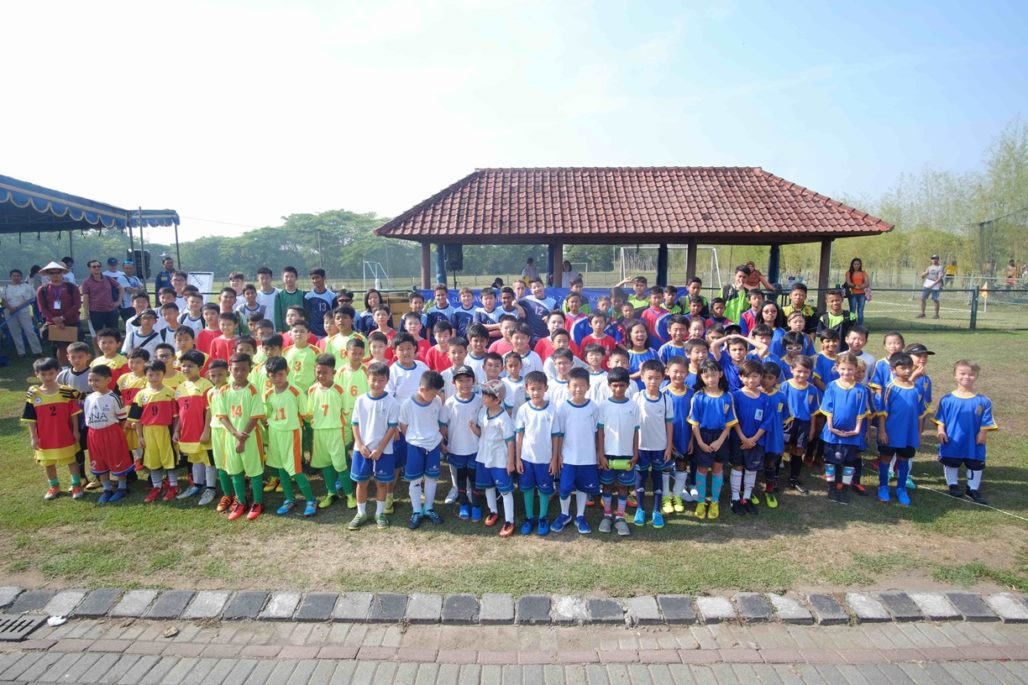 A-7-Side Soccer Tournament: 11 November 2017
On Saturday, 11th November, Surabaya European School hosted a Seven-a-Side Soccer Tournament. The tournament comprised of round robin matches, a third and fourth playoff and a final, with trophies for the winners and runners up in each age group. In total we had 15 teams entered from 8 different schools. The day was a great success and very enjoyable for the parents and students involved.
SES had a team entered in both the Under 9 and Under 11 age group and a mixed team with SIS in the Under 13 age group. The Under 9 SES team took home first place whilst the Under 13 team finished second. The Under 11 team also did very well against some tough opposition. Each of SES's teams had a large number of girls involved, which was also positive to see. We look forward to hosting next years competition again.
Special thanks to our generous sponsors Darmo Hill Apartments, Hotel Tunjungan, Evian, Bara Coaching, Avian Paints, Kopi Kapal Api and Lentera Media.