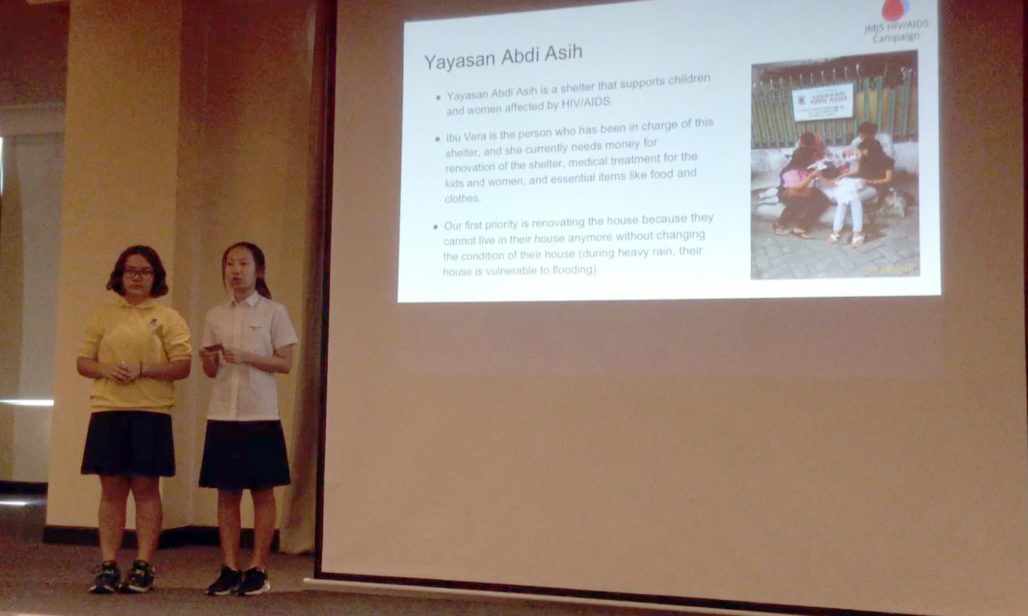 SES Assembly Y9 & Y10: 22 September 2017
Our Year 9 and 10 students gave an overview of their HIV/AIDS Awareness Campaign which supports our local charity Yayasan Abdi Asih. This shelter supports children and women affected by HIV/AIDS. Ibu Vera is the person who has been in charge of this shelter, and she currently needs money for renovation of the shelter, medical treatment for the kids and women, and essential items like food and clothes. Their first priority is renovating the house because they cannot live in it anymore without changing the conditions. During heavy rain, their house is vulnerable to flooding.
This project is for part of their IGCSE coursework for Global Perspectives and English, and also a part of our community service. We are trying raise money for the children's medical support and food by having bake sales and other school events. They also plan on doing food and clothes drive at the end of the year and would like your support.
Last December, we were able to donate food, essential items and gifts to a large community of children and mothers. The Student Council also organized an auction in March to raise money to support the charity, and  succeeded in raising 70 million Rupiah thanks to the amazing generosity of SES families and friends!