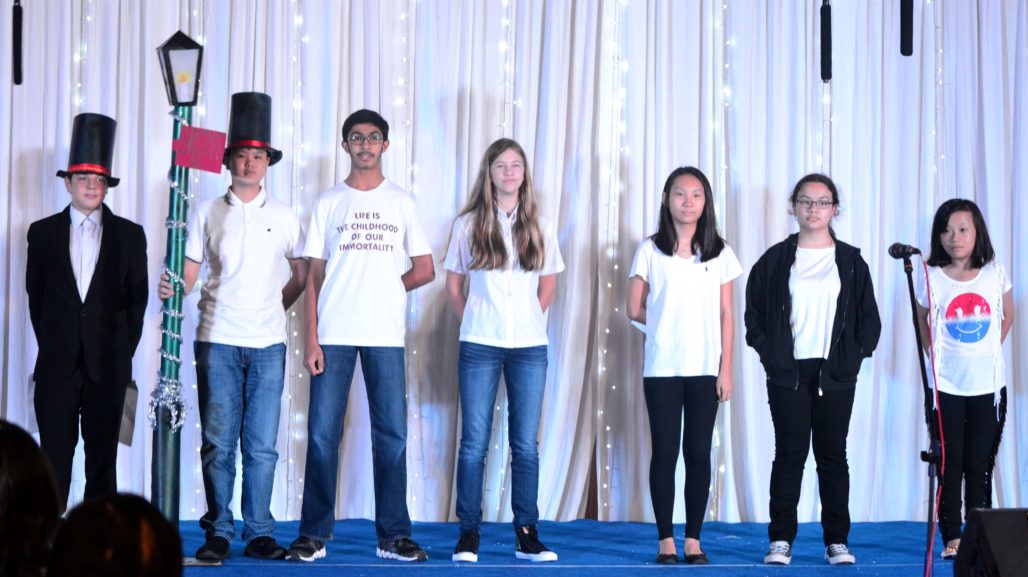 This year our Christmas Show was outstanding and we received many positive comments from all those who attended this event. We had a range of acts which involved all the primary and secondary students and included music, dance, hip hop, singing, magic, drama and sketches.
Year 2 gave a great performance of an Australian version of Jingle Bells and then played Jingle Bells on the reorder.
Year 3 & 4 sang 'The 12 Days of SES' which was amusing and enjoyable. A fantastic square dance was done by Years 5 & 6. All the primary children sang 'We Wish You a Merry Christmas'.
The Year 7s and Mr Lawrie Christmas Café (Stomp) presented a dramatic and musical piece which was very well received. Our Year 8s performed a rhyming Cinderella pantomime which was funny and entertaining. The Year 9 students amused us with some Christmas-themed offbeat short sketches throughout the show. We concluded with everyone singing 'Holly Jolly Christmas'. A fantastic festive event that was a great end to the term. An enjoyable evening that concluded with food and drinks.