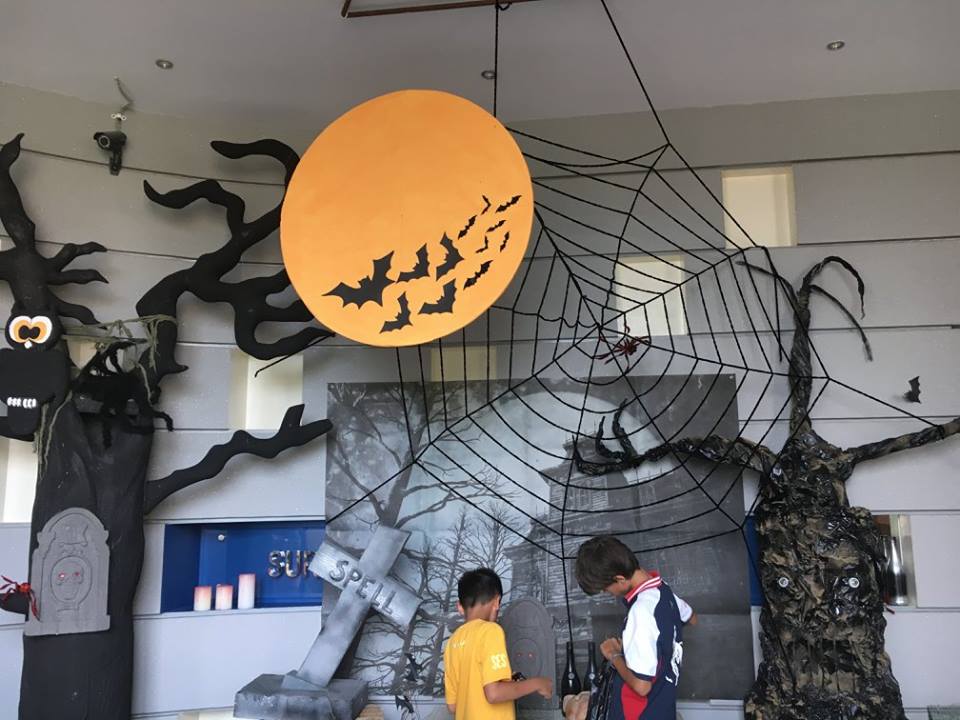 The whole school enjoyed a 
spooktacular
 day starting with the Montessori fancy dress parade where they also enjoyed some treats. Our primary students also showed off their amazing costumes in their parade. 
The school was transformed over night by staff and some parents and we were treated to healthy snacks throughout the week.
We appreciated the generosity of our community in providing finger foods for the

Halloween

Party.
In the evening, our secondary students did a great job organising this event for the Year 2 – Year 8 students. During the party we played a variety of fun games and watched Frankenweenie too.