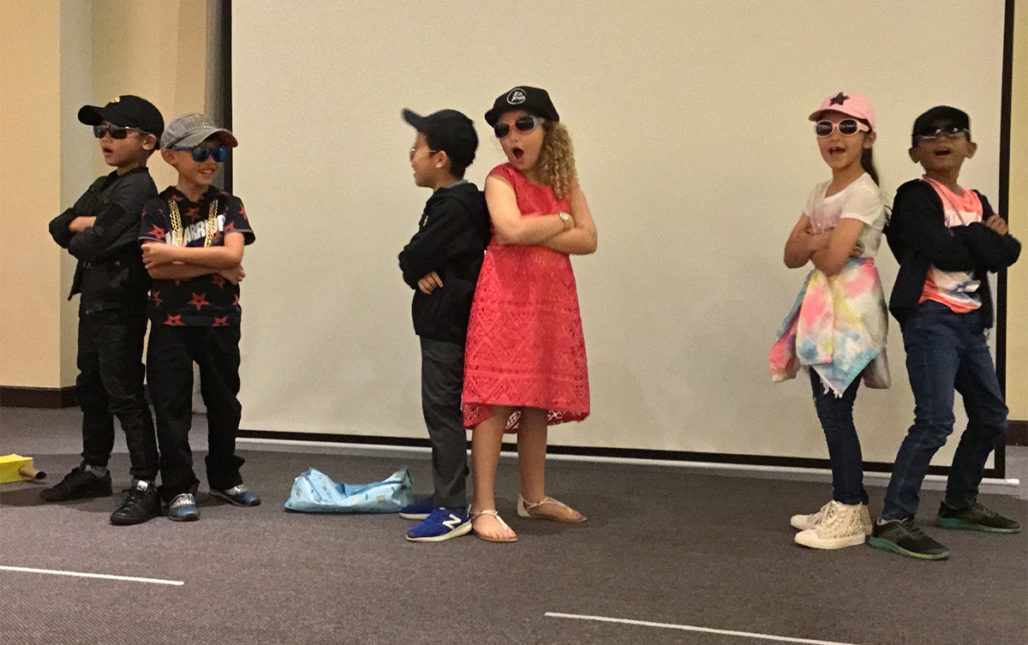 SES Assembly Y3: 20 April 2018
The year 3 assembly was a great success last Friday as the children demonstrated how talented they actually are.  Their costumes, smiling faces, dance moves and expressive words showed the whole school how much they have developed over the last year. The sweetness of the opening number 'All Words Bright and Beautiful', the teacher exasperation poem of the 'Assembly Welcome',  to the energy of the 'Schoolkids Rap', the drama of 'Noise is All Around' and the subtlety of the 'Sound Collectors'.
The event was wrapped up by a montage of all our favourite moments of the year (so far), prepared by Ms Enya.  Tears were shed by children and adults alike when we shared our wonderful moments.
Unfortunately, a student of ours, Denis was absent from the proceedings due to family circumstance.  His involvement in the planning, practise and performing in the assembly was full of enthusiasm and excitement.  He was missed and we are all looking forward to his return for next time.
Congratulations to: Alyssa, Audrey, Denis, Evan, Hanifah, Hiro, Juliette, Jessie, Keira, Kyul, Max, Neilson, Nidhi, Rania, Regan, Ji On  and last but not least Ms Enya for a job well done!