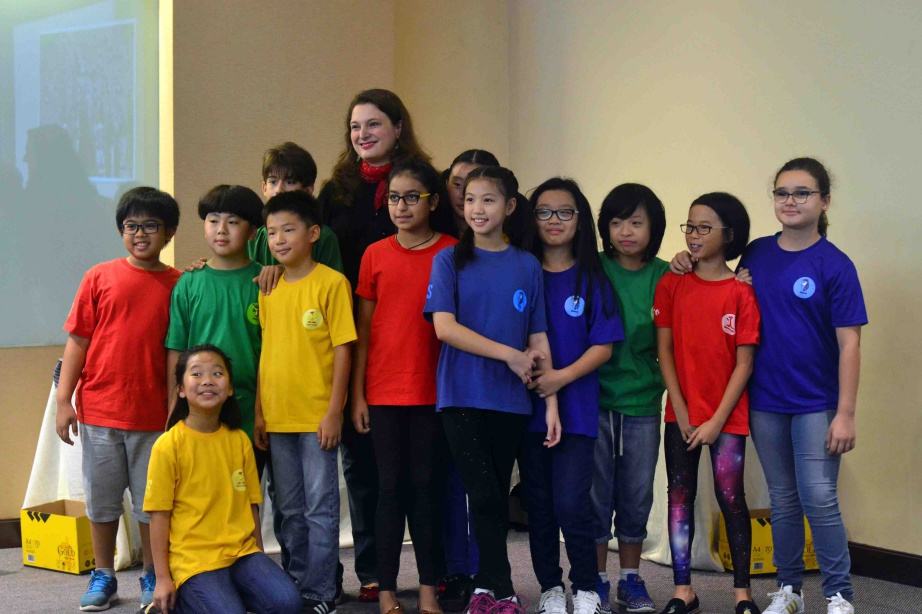 SES Assembly Year 6: 20 January 2017
On Friday, January 20, Year Six students provided learning and entertainment through the first assembly of the new year! As people entered, Year Six iMovie presentations about home and host countries were played. Students performed three poems that challenged us to make this year the best we've ever had. They sang two songs to emphasize mathematics concepts, including one about prime numbers and another that taught geometric translations. Their drama, based on a Javanese cultural story that was presented by Raditya, was also entertaining. To close the show, each audience member received an ang pao envelope that held a list of gifts we have been given, including special abilities (art, music, sports, mathematics, etc.) and traits (kindness, compassion, honesty, humility, etc.). Audience members were challenged to think of ways they could use gifts that they have received to make the world a better place.
Following the Year Six performance, Ayumi and Wenny did a great job sharing about cooperation in both Mandarin and English. Several students received awards for great effort and work in their classes. Finally, Mr. Nick performed a few magic tricks to close the show.