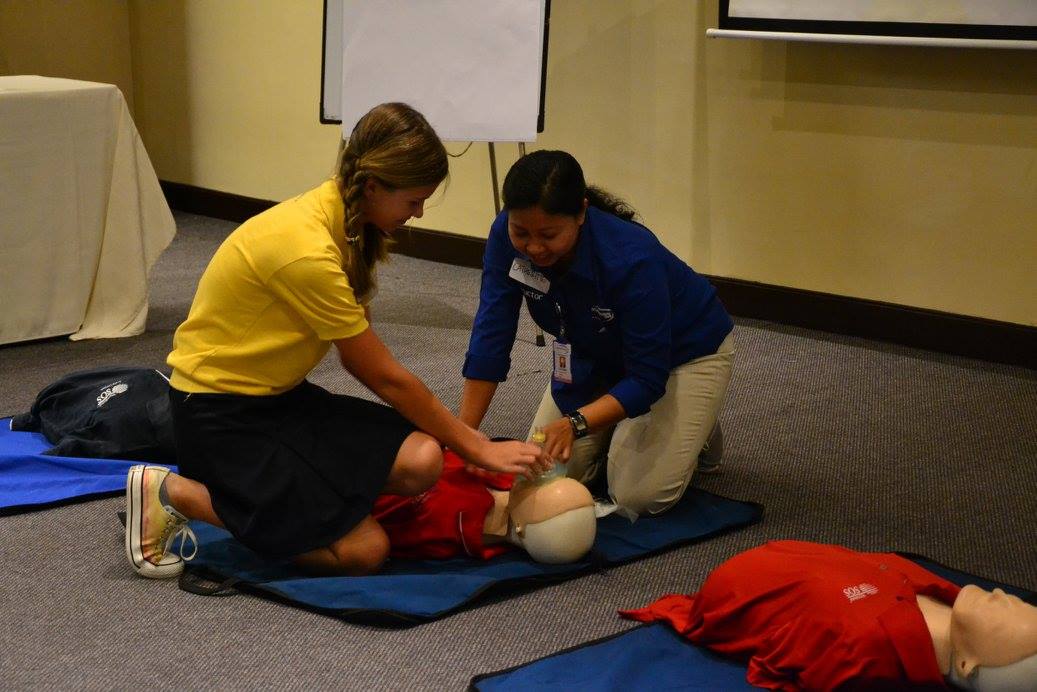 SOS Training Secondary: 11 January 2017
On Wednesday 11th of Jaunary seventeen secondary pupils participated in a morning training session led by SOS International to learn some essential first aid skills. Most of the students are completing their bronze Duke of Edinburgh award so the training will come in handy when they are completing the expedition aspect of the award, and others came along because they were interested in learning some useful skills.
The morning was jam packed with theory, quizzes and practical sessions that taught students CPR; how to use a defibrillator; what to do in a chocking situation and the recovery position.
Students worked together to understand how to cope with an emergency situation and not panic, but take control and do their best to help while keeping safe themselves. These skills were then tested in a practical examination, which everyone passed with flying colours.
Overall it was a very enjoyable experience and one that the students found challenging and useful.