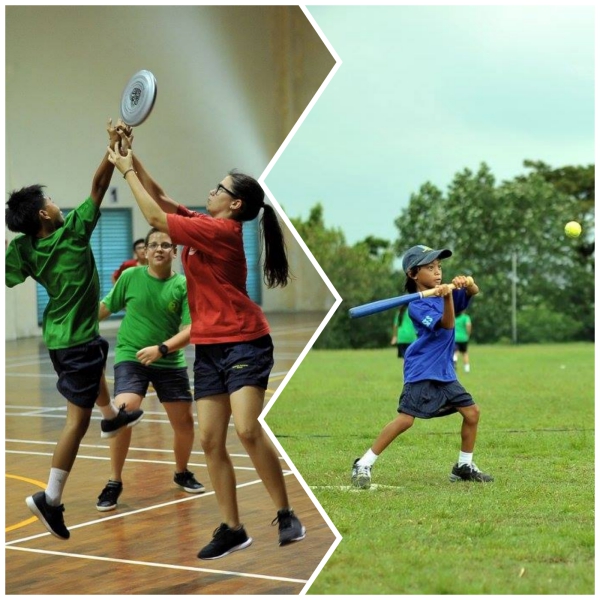 Ultimate Frisbee & T Ball: 22 March 2017
Last Wednesday, SES house teams faced each other during our Ultimate Frisbee tournament and T Ball/softball tournament.
Ultimate frisbee combines the non-stop movement and athletic endurance of soccer with the aerial passing skills of basketball. A game of ultimate frisbee is played by two teams of 7 players each, with a flying disc, on a field or court with end zones. The objective of the game is to score by catching a pass in the opponent's end zone.
T Ball and softball are similar to baseball. For PE this year, we simplified and adapted the rules a bit. The result was a smooth and fair game for all of the students.
In Years 2 and 3, Sura came in first place, Komodo second and Baya third.
In Upper Primary, the competition was really fierce  between Garuda and Komodo. The final was a draw!
In Secondary, Garuda finished first, Baya second, Komodo third place.
The house teams offered us great sporting moments. More than this, teams showed sportsmanship and the joy of play.
PE team.