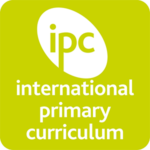 Great learning! Great teaching! Great fun!
Highlights of the Year 3 IPC learning using the unit WHAT'S ON THE MENU?:
Globalisation and economics
ENTRY POINT
Year 3 transformed their classroom into a healthy cafe and other classes and teachers visited the cafe to order and enjoy the food and drink on offer.
KNOWLEDGE HARVEST
What do we already know about the food that we eat and how it is produced and prepared?
EXPLAINING THE THEME
Giving the children the BIG PICTURE about their learning in the unit WHAT'S ON THE MENU!
SCIENCE ENQUIRY
To know about the effects that light, air, water and temperature have in plants
To know about the function of the leaves
To be able to classify plants according to their features
The children investigated the different plants growing in the school grounds.
GEOGRAPHY
To know how the nature of particular localities affect the lives of people
To be able to communicate their geographical knowledge and understanding to ask and answer questions.
The children visited a local market to research the food that is produced locally. They had the opportunity to taste some of the local produce that they hadn't tried before. Back in the classroom the children considered the benefits of eating locally produced food and whether it would be an advantage for restaurants to offer fresh food and ingredients from the local area.
ART
To be able to use different materials and techniques appropriate to the task.
The children demonstrated cooperation and collaboration to make and decorate 3D volcanoes.
GEOGRAPHY
To be able to use geographical terms.
To be able to use secondary sources to obtain geographical information.
Throughout the unit, the children learned a lot of new geographical knowledge and vocabulary and were able to use the vocabulary in context. In their research, using a range of secondary sources, and record tasks they became more able to use geographical terms to describe different aspects of earthquakes and volcanoes.
Extending their learning about food production the children collaborated well to keep the production line going in their own 'bean factory'.
SCIENCE & ART
To know about the principles of nutrition
To know about the effect of diet on the human body
The children investigated life in Roman times and used their enquiry skills to ask questions about pictures to find new knowledge. They enjoyed dramatising scenes in the streets of Pompeii before the eruption of Vesuvius. They linked this drama to story writing, using the story Escape from Pompeii by Christina Balit.
When learning about healthy foods the children enjoyed using vegetables to create their own art.
SCIENCE & ICT
To be able to gather information from simple texts
To be able to find and use stored information from a variety of sources
To be able to use ICT to support and present their learning in other subjects
The children have cooperated well in their online research throughout the unit.
EXIT POINT
The children enjoyed sharing their learning with their parents.