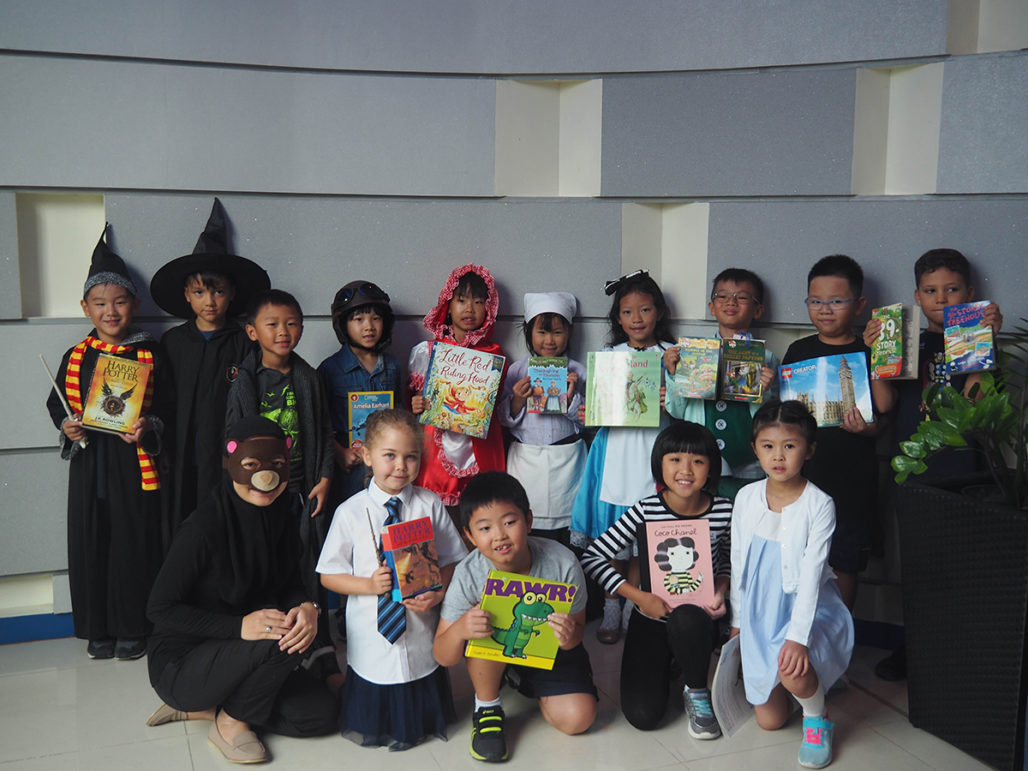 World Book Day – 23 April 2018
Today has been amazing!  Early in the morning, the children arrived in a variety of costumes and dashed off to their classes to check what their friends were wearing.  After a great deal of excited chatter, the children all made their way to the hall for the catwalk parade.
Starting with Montessori, the children took to the red carpet to show off their bookish fashion statements. They twirled, walked and strutted to music and rapturous applause, delighting parents, staff and children. The joy everyone was experiencing made apparent by the sea of happy, beaming faces.
Later on after break, the Primary department used a 'reading bell' as a signal to the children to stop whatever they were doing and read their pre-chosen book for a period of time. Once the bell was rung again, the students would continue with their learning.  This was very successful and it was a joy to see all the Primary children reading at the same time.
Lunchtime was followed by a 'Reading around the Classes Carousel'.  Children from Year 7 read to 6, 5 and 4, Year 5 and 6 read to Year 3, Year 4 read to Year 2 and Year 3 and 2 read to children in Montessori.  The event was a great confidence builder for the readers. The children who were being read to were enthralled by the stories told by the older students.
SES World Book Day 2018 was a great success and made possible with the full cooperation of all of the staff, children and parents.  This is testament to the great team spirit we have here at Surabaya European School. We are all looking forward to the next reading event which will be part of Literacy Week in the next academic year.