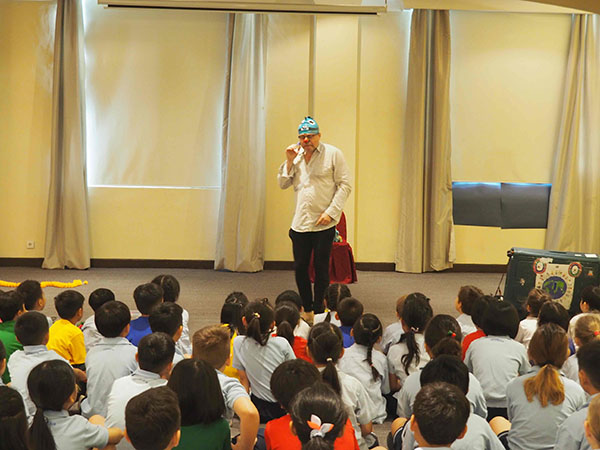 On Tuesday 16th October, 2018, the Surabaya European School Montessori to Year 8 children thoroughly enjoyed the YIPIYA performance by Michel, the French 'clown'. He shared an extremely important message about saving our wonderful planet, Earth, from the damage done by humans who throw away used plastic. 
Throughout his humorous performance he used props recycled from used plastic items, such as bottles, flip flops and yoghurt pots. In the workshops the children had the opportunity to develop their performance skills and to creatively use the props.
Thank you to Michel for an informative and entertaining morning.