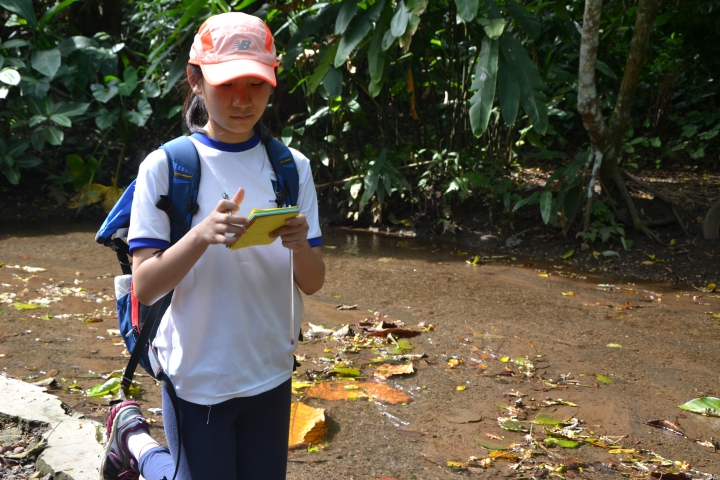 IAYP PPLH May 27 & 28 2017
Over the weekend four intrepid adventurers from Year 9 set out to complete a practice journey for their International Award for Young People (IAYP).
The International Award requires participants at Bronze level to complete a two day, one night adventure where they explore an area under their own steam and prove themselves self sufficient in that time.
For this practice, our team went to explore Gunung Bekel and surrounding areas with a scientific purpose in mind, to collect data about how altitude and temperature can affect plant growth.
Day One saw an attempt at scaling Gunung Bekel, and while the team didn't make it to the top, they did manage an enjoyable hike and collected lots of data (and learnt a lot about exploring in the process!)
When the team returned to base at PPLH they then had to prepare their own dinner before they could chill out and reflect upon their day. Their exploits in the kitchen proved that they still have a bit to learn about cooking for a hungry team, but they did manage a good feast in the end!
Day Two required a further 6 hours of activity from the group and once they had cooked breakfast and prepared their lunch they headed out again to explore the lower reaches of the mountain and gather further data, comparing their experiences from the day before and working well as a team to reach their goal.
The group returned home on Sunday evening, tired but happy, having completed a very useful practice journey. In the future, they will have to apply all they have learnt to another trip to qualify for the Adventurous Journey section of their award. And you know what? I think they'll do very well.