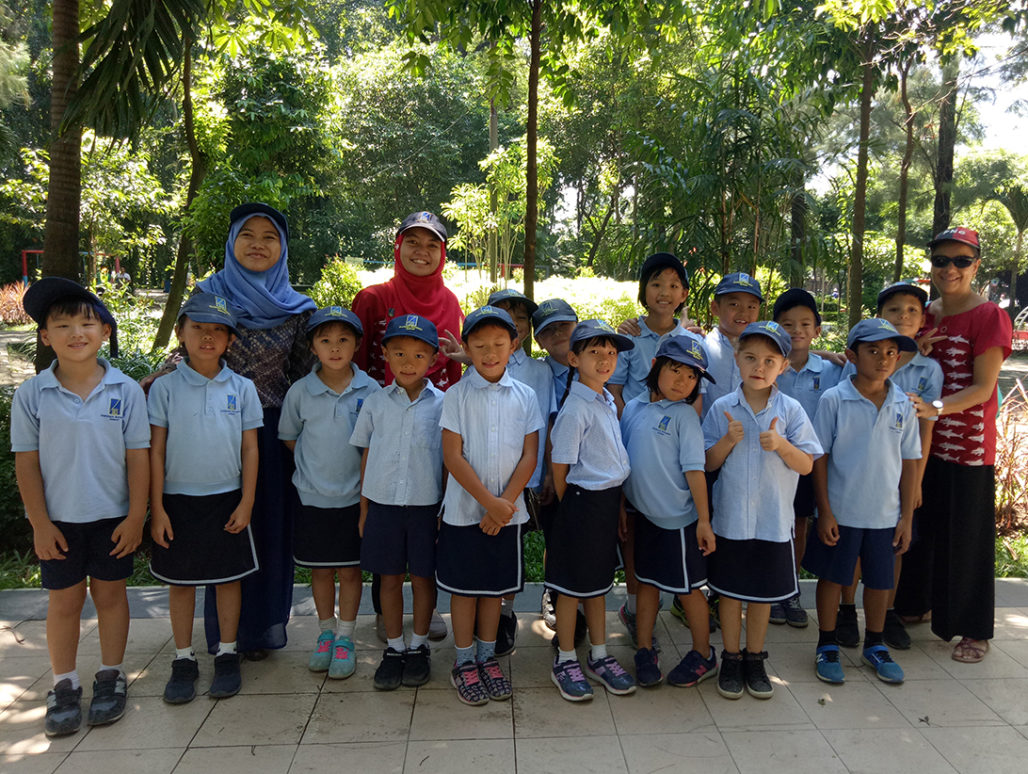 Year 2 Field Trip to Kebun Bibit
The Year 2 were extremely excited to be going on their class trip to Kebun Bibit. It was an hour to get there, but they kept busy by watching movies on the way.
 When we arrived it was time for a snack, before beginning our work for the morning. We walked through the park and looked at the different habitats within the local environment. We then proceeded to draw pictures of the animals, as well as their habitats. The students enjoyed feeding the deer and trying to pat them.
After this, it was time to play on the different playgrounds that were situated around the park. The merry-go-round and the monkey bars were a big hit.
A quick stop for a picnic lunch and then back on the bus to go back to school. Another surprise on return to school, by enjoying an ice cream before relaxing in the library till home time.